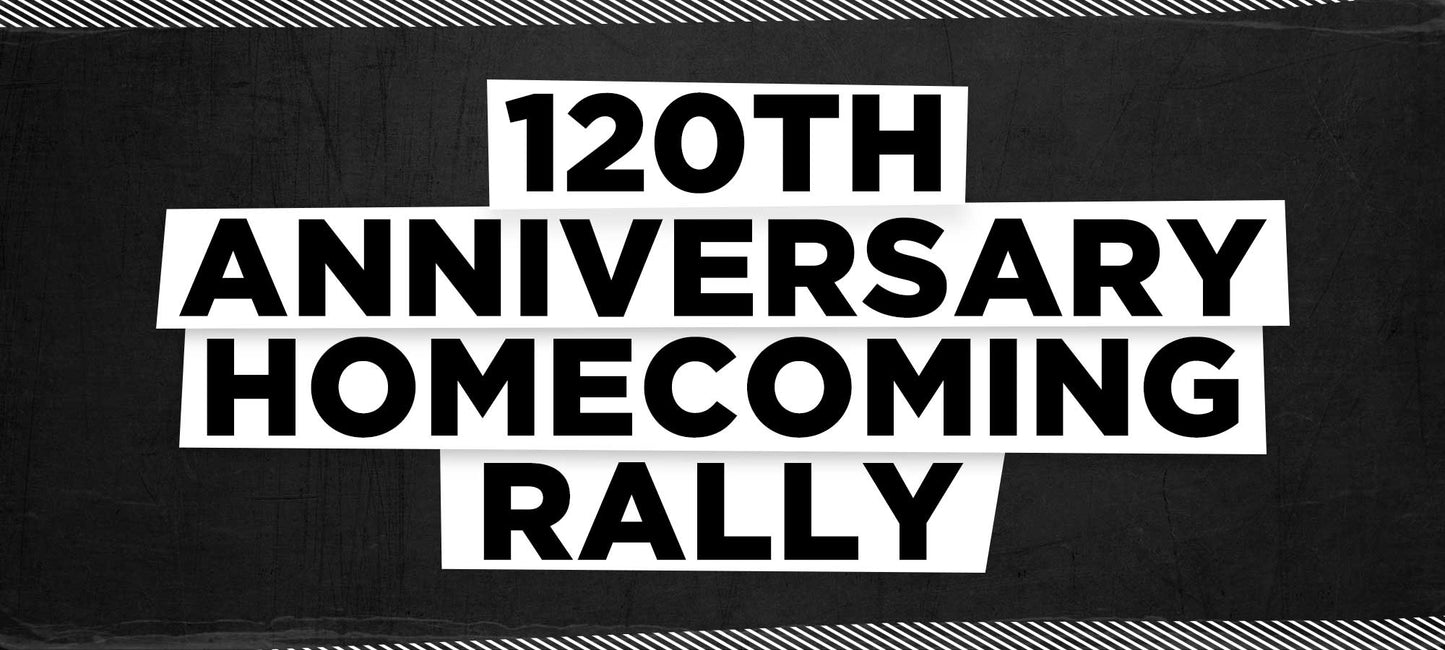 Find your souvenirs from the 120th Anniversary Collection here.
Get ready—the 120th Anniversary Homecoming Rally at The House of Harley-Davidson® is roaring into Milwaukee! From July 12th – 16th, experience the thunder of thousands of motorcycles, along with live music, beer gardens, food trucks, food vendors, and the best of the H-D® community. Rock out with us at our stage, and soak in the moto-culture. Riders, enthusiasts, and fans alike are invited to The HOUSE for this incredible event.
Looking to RIDE while in Milwaukee? Look no further! We are hosting multiple charity rides throughout the event. Registration begins at 8:30 AM each day, and all rides depart from The HOUSE at 10 AM.
July 12th: Veterans Charity Ride; proceeds benefit Fisher House Foundation
July 13th: Law Enforcement Charity Ride; proceeds benefit WI – COPS
July 14th: Firefighters Charity Ride; proceeds benefit Milwaukee Fire Bell Club and Milwaukee Junior Fire Institute
July 15th: Women's Charity Ride; proceeds benefit Susan G. Komen
The HOUSE is only a 7.6-mile ride from the Harley-Davidson® Museum and the closest dealership to all corporate-sponsored events. You'll be at the heart of everything and won't have to miss out on any of the fun during your visit!
The event also features 24-hour security to ensure a safe event for all. With 20,000+ visitors daily and on-site parking for over 2,500 motorcycles, this event is not to be missed! Join us and the H-D® community for an unforgettable time. We can't wait to see you!